SATC Quotes
Her kommer noen quotes fra gjengen i sex og singelliv, som jeg tror kan hjelpe mannfolka til å forstå oss jenter litt bedre:) Det er bare å lese og lære jenter!!!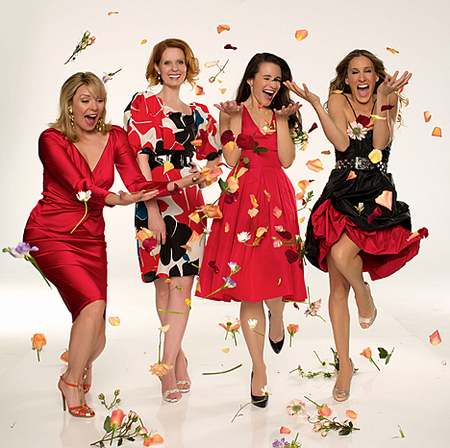 Noen ord som forklarer hvor viktig vennskap er...
- No matter who broke your heart, or how long it takes to heal, you?ll never get through it without your friends
- Maybe mistakes are what make our fate... without them what would shape our lives? Maybe if we had never veered off course we wouldn't fall in love, have babies, or be who we are. After all, things change, so do cities, people come into your life and they go. But it's comforting to know that the ones you love are always in your heart... and if you're very lucky, a plane ride away
Så noen nyttige ord om sko- og klesinnkjøp...
- The fact is, sometimes it?s really hard to walk in a single woman?s shoes. That?s why we need really special ones now and then to make the walk a little more fun
- I like my money where I can see it, hanging in my closet
så noen gode råd på veien, fra jente til jente...
- From my experience, honey, if he seems too good to be true?he probably is
- Later that day I got to thinking about relationships. There are those that open you up to something new and exotic, those that are old and familiar, those that bring up lots of questions, those that bring you somewhere unexpected, those that bring you far from where you started, and those that bring you back. But the most exciting, challenging and significant relationship of all is the one you have with yourself. And if you can find someone to love the you you love, well, that's just fabulous
- Maybe some women aren't meant to be tamed. Maybe they just need to run free til they find someone just as wild to run with them
- My Zen teacher also said the only way to true happiness is to live in the moment and not be worried about the future
- I'm thinking balls are to men what purses are to women. It's just a little bag, but we feel naked in public without it.